WITH OVER 35 YEARS OF QUALITY PRODUCTS AND SUPERIOR SERVICE.
Outfitting your field with first-class fencing, branding and netting products.
With more than 35 years of experience fabricating windscreen, netting, and athletic field products, Ball Fabrics offers the unique opportunity to order the quality athletic fence products you need. You'll also work with knowledgeable customer service representatives. We specialize in tailoring each order to your unique specifications.
We still answer our phones, so you will always get a live person who can answer all your questions.
Our trained experts will help you choose the perfect athletic fence product for your application, and then walk you through accurate measuring and proper installation to minimize mistakes and re-orders.
We have the fastest lead times and the longest warranties in the industry.
We custom fabricate every job in our own facility, which means we can build in quality from start to finish.
Our fabrication methods have been tested and proven to last in some of the harshest weather conditions. We know how to build durability into all our athletic fence products.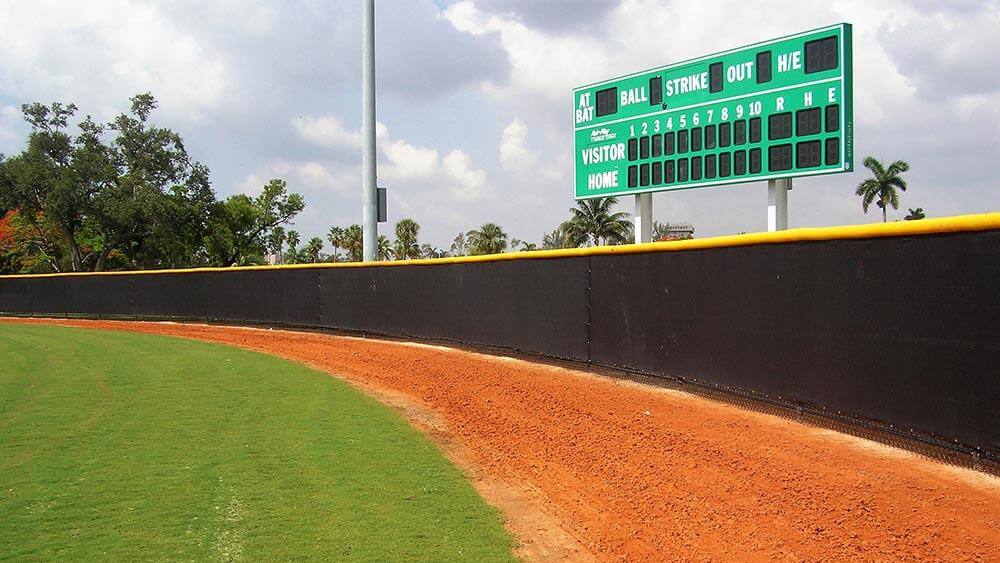 Get a quote for Athletics products