Batter's Eye by Ball Fabrics
Ball Fabrics has spent over 30 years intentionally perfecting the toughest, most durable, most stable, and most attractive Batter's Eye in the industry. Moreover, we have tested, tried, discarded, and adapted the most efficient and effective fabrication methods. So, our end product goes far beyond industry standards. In addition, our heavy-duty manufacturing methods are specifically designed to keep your Batter's Eye on the fence!
Perimeter hems reinforced with EXTRA heavy-duty webbing.
Grommets every 6".
Interior horizontal grommet strips at a minimum of every 6'.
ExtremeScreen or VCP, with other fabric options available.
Available in stock and custom colors.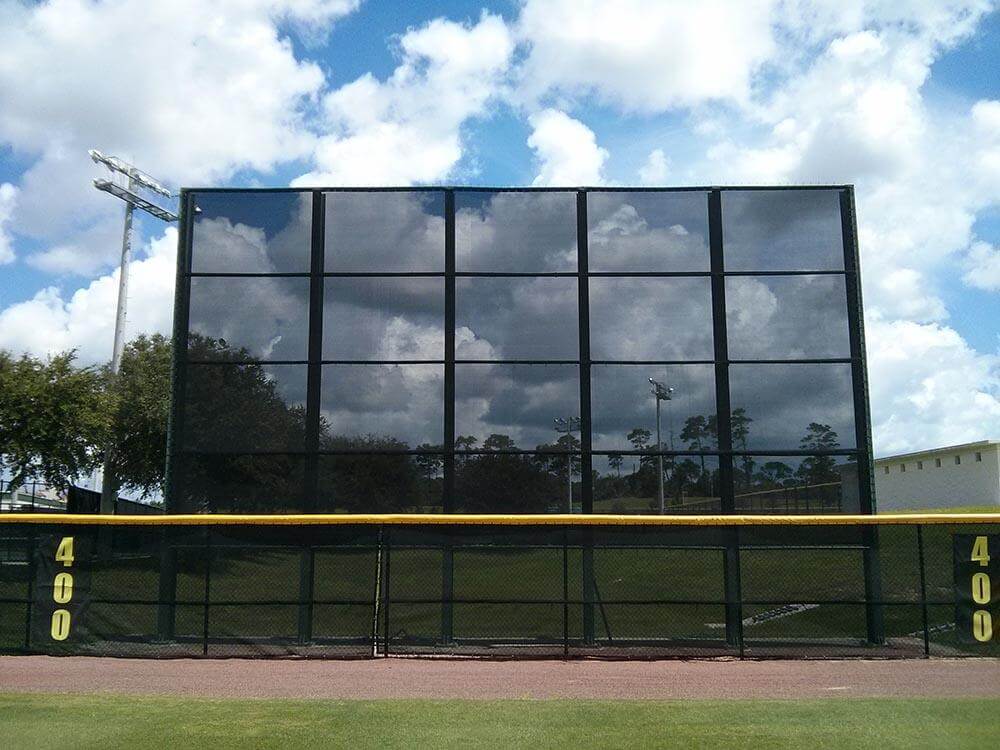 Get your Batter's Eye quote today