Wind Resistant Privacy Screen
ExtremeScreen®80 by Ball Fabrics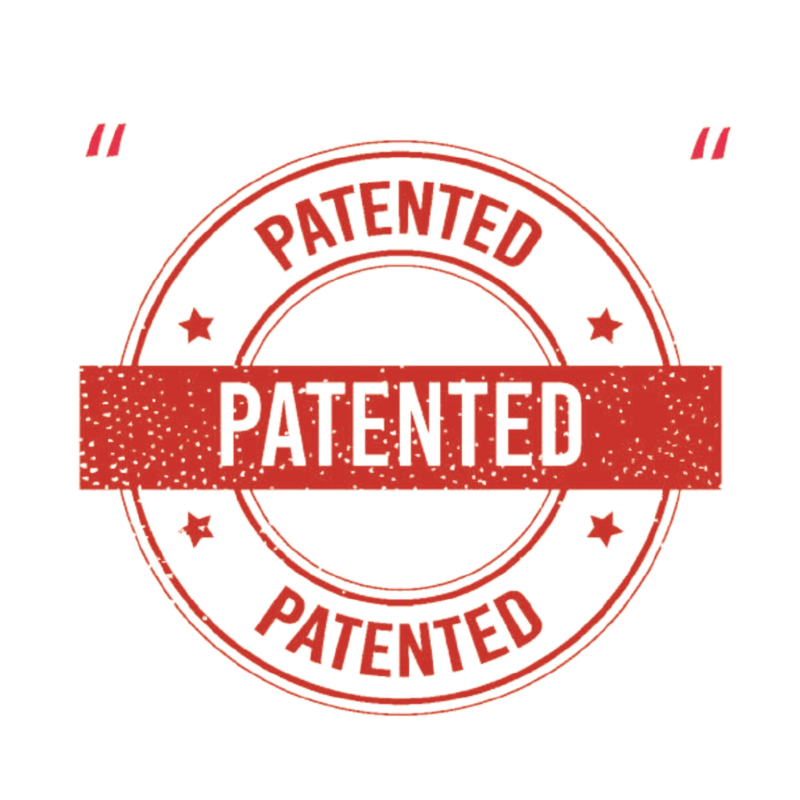 The best fence windscreen ever, ExtremeScreen®80 drastically reduces wind maintenance. It simply stays on the fence. Especially suited for tennis and other athletic fence screens as well as any high-wind applications.
50% less wind load v/s competition according to ASTM 737 air permeability test
Greatly reduced wind whipping.
Fewer broken fasteners — reducing loose and flapping screens.
Knitted polyethylene will not dry rot or become brittle.
No vinyl coating, so no surface cracking and/or peeling
Printable-logos available
7-year warranty
It is also extremely tough, wind-resistant, fade-resistant, and attractive. This is an easily installed fence screen product with reinforced hems and triple grommeted corners. At the core of its revolutionary patent-pending design is the knitted hexagonal pattern which forms a honeycomb lattice. The result is a diffusion of the airflow without creating drag on the fence, the fabric, or the attachment points.
"ExtremeScreen®80 stayed on during a 90mph wind event!" –Ron, Unlimited Sports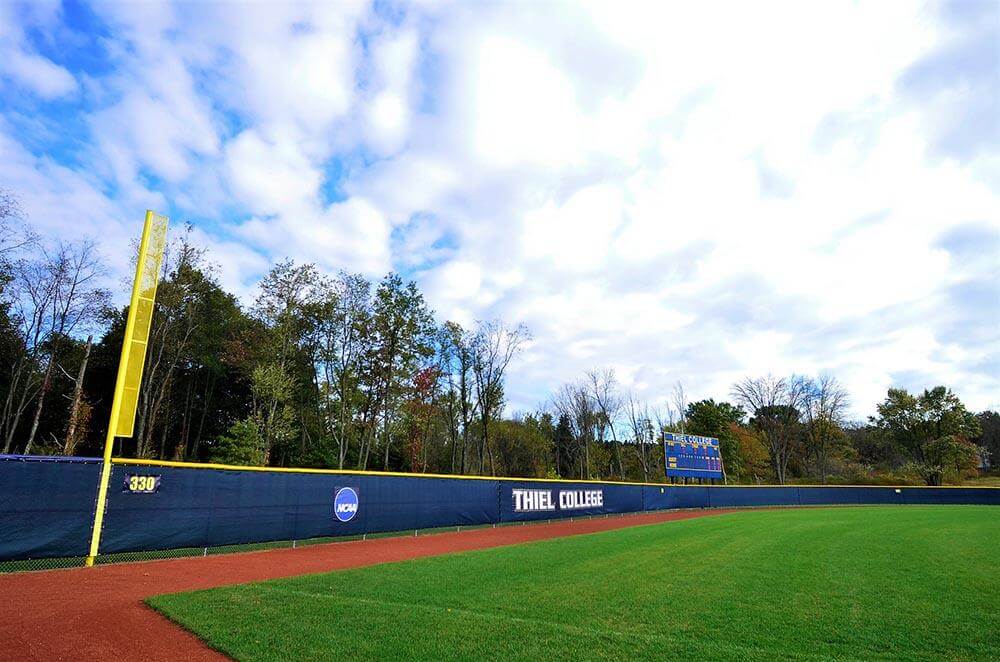 ExtremeScreen®80 Customer Testimonials
"After doing plenty of research, and visiting several other companies, I found Ball Fabrics 13 years ago. Your staff is knowledgeable, courteous, and friendly. They truly care about every customer, as if it was their first. Since we went with your product ExtremeScreen at our baseball field four years ago, we could not be happier. It looks better, lasts longer and is easier to install than a standard windscreen. Your product is so good we have also installed it at our softball, soccer and track facilities. I would highly recommend Ball Fabrics and ExtremeScreen to anyone that wants great products and off the chart customer care."
"I just wanted to send a quick note of appreciation for your recommendation on the Extreme Screen windscreens for Red Bug Lake Park. Not only do they look amazing but they truly hold up better than our current windscreens. We have had several typical Florida thundershowers this past summer and several of the windscreens blew down; however, the Extreme Screens remained attached! Not one single grommet came unfastened since they were installed several months ago. They truly are amazing and we will be switching all of the tennis windscreens at Red Bug over to the Extreme Screens. Thanks again for the recommendation!"
"I knew that the 9-foot ExtremeScreen that Ball Fabrics installed here at Heathrow Country Club was the right choice; but last week's microburst storm put it to a whole new level of testing. We had landscape and awning damage, as well as pool furniture thrown around by the wind, but not a single broken tie wrap. This fabric's performance is almost unbelievable! We already noticed that day-to-day maintenance has been basically non-existent, but I never imagined the screens would be unfazed by such a high wind event. We will save hundreds (if not thousands) of dollars in labor each year due to the incredibly low maintenance of the ExtremeScreen. I am beyond impressed and surprised, and I highly recommend Ball Fabrics' Extreme Screen!"
"I have been selling ExtremeScreen for almost a year now and the material is everything you said it would be and more! The first response I get, from customers who have purchased the ExtremeScreen, is that they love the look of the fabric. It is very sleek and allows just the right amount of light through. Their maintenance staff have also given their feedback and have mentioned that they are seeing less to zero broken ties. They have even mentioned the material has held up under very large wind gusts; whilst their current screens had broken ties and damaged panels. I will definitely be continuing to persuade customers to switch over to ExtremeScreen. It's a fabulous product! Thank you for convincing me to give it a try. Thank you!"
"I wanted to let you know just how happy we are with the Extreme Screen over at BOOMBAH Soldiers Creek Park. Since installing it on 2 of our 6 fields, the maintenance has been fantastic…as there hasn't been any! We have had zero zip ties break and no issues with any seams or mounting holes. This has saved us a ton of staff hours and allows us to get a lot more done at the park. The product looks sharp and the custom logo you put on really pops. We have had a ton of positive feedback from our customers on how professional it looks. Thanks again for all your help in this project and we look forward to having this product on all our fields in the future!"
"I wanted you to know how pleased we are at Pictona with the Extreme windscreens you've provided us. We recently had several days of 30-40 miles per hour sustained winds. We contemplated rolling up the windscreens to avoid any damage to them, but decided not to do so because they were holding firm on the fences. We did not have a single zip tie break from all the screens surrounding 24 courts. We're delighted with the performance these screens are providing."
"I have been installing windscreen around all types of sports courts and fields for nearly 30 years. The Extreme Screen product that is designed and manufactured by Ball Fabrics is by far the best that I have ever used. The material hangs taut and flat without having to stretch it, which eliminates the tension put on the chain link. The first job that I used it on is located in an open area, which is subject to high wind gusts thanks to Florida thunderstorms. I am happy to report that not one TyRap has broken. Highly recommended!!!"
Material: High-Density Knitted Polyethylene
Standard Heights: 6' & 9'
** Royal Blue and Navy Blue only available in 6′ **
** Custom Heights Available in all colors **
Density/Opacity: 80%
Material/Weight: 12.5 OZ/SQ-YD
Hems: 1.75" wide 3-ply reinforced with 18 oz vinyl
Grommets: #2 brass grommets every 12" triple grommeted corners
Warranty: 7 Years
Get your ExtremeScreen®80 quote today