Athletic Padding by Ball Fabrics
Ball Fabrics offers high-quality indoor and outdoor vinyl padding designed to increase safety and enhance aesthetics for rails and posts, dugouts, backstops, and fencing. Combining our custom fabrication, which includes quality raw materials, and the expertise of our state-of-the-art in-house printing department, your padding can be the key element in unifying your facility through color and branding.
We will custom design your padding at each location to incorporate school colors, logos, team mottos, and advertising for a professional finished look that promotes your team or school, builds excitement, advertises your supporters, and increases school and team spirit. Quality, printed padding adds a true cohesive element to every part of your facility.
Champion MVP 14 is our most popular PVC Vinyl for athletic wall pads and gym mats.
Weight: 14 oz./yd 2
Tongue Tear: 92 x 83 lbs.
Adhesion: 28 lbs/2"
Treatment: UV, BACshield: Anti-microbial, anti-bacterial, anti-mildew, anti-mold
Available in 17 colors
Advantage MVP 18 is our signature 18 oz. coated vinyl and is well equipped to handle adverse weather conditions and withstand great physical stress.
Weight: 18.5 oz./yd 2
Tongue Tear: 132 x 91 lbs.
Adhesion: 26 lbs/2"
Treatment: UV, BACshield: Anti-microbial, anti-bacterial, anti-mildew, anti-mold
Available in 15 colors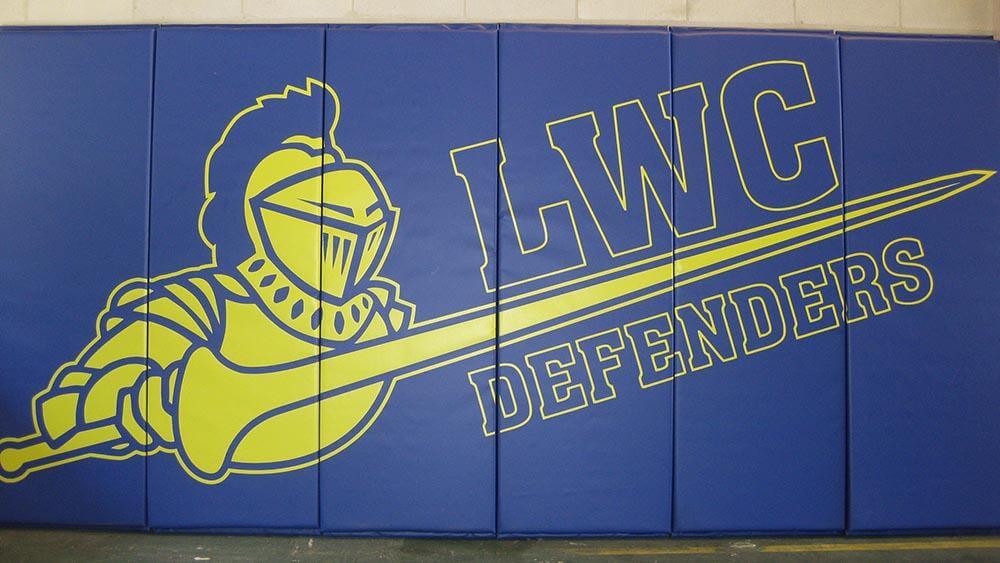 Our Athletic Padding Products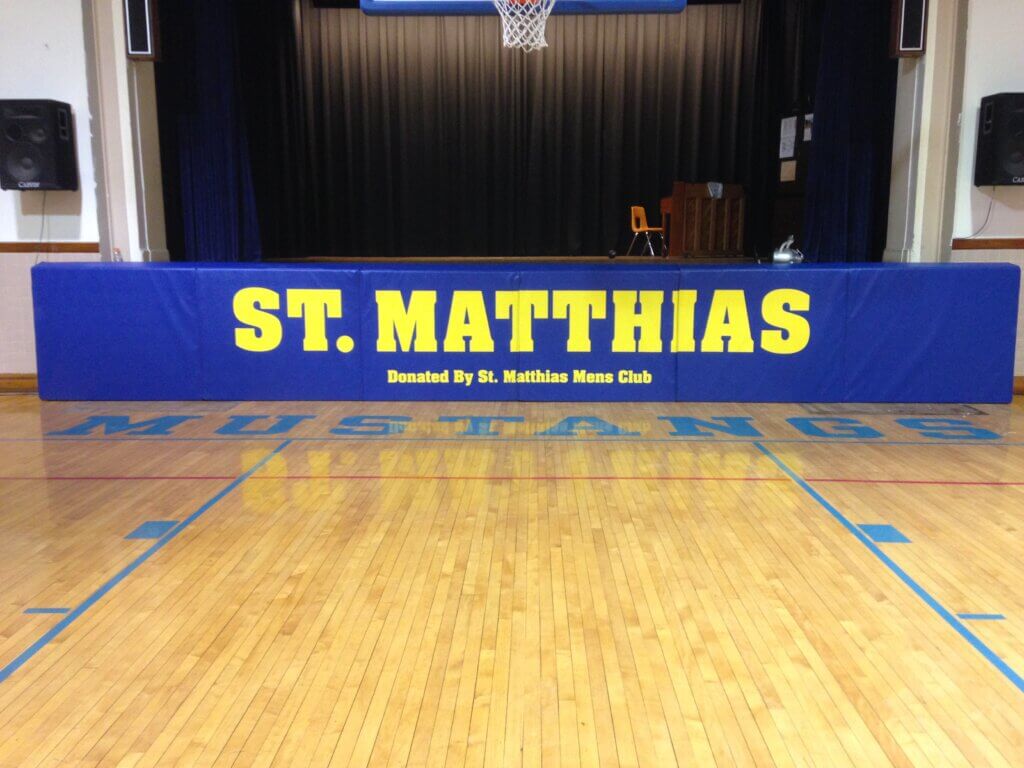 Looking for a top-quality material for your athletic wall pads and gym mats? Our Champion MVP 14 is the way to go! This durable PVC vinyl boasts a sleek leather grain emboss and comes equipped with the required FR treatments to fulfill the various safety standards. It is widely regarded as the industry's go-to choice for wall pads, thanks to its ability to maintain structural integrity even with frequent use. Plus, Champion MVP 14 has been certified by CPSIA to be free of phthalates and lead, making it a safe option for kids.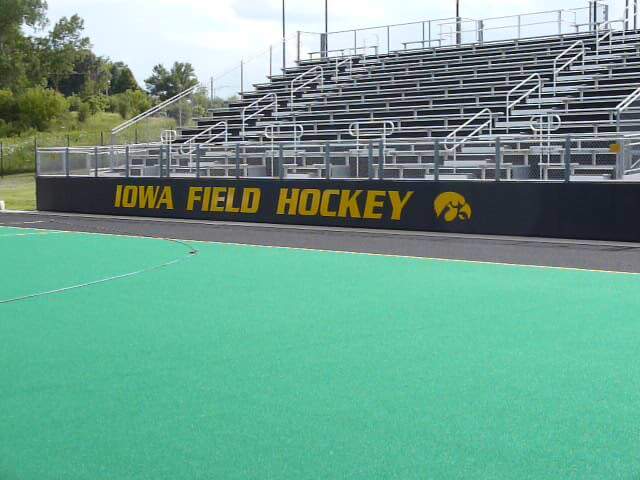 Our flagship product, the MVP 18 Advantage, is our top-quality 18.5 oz. coated vinyl that is built to endure the worst weather conditions and bear huge amounts of physical stress. It is perfect for athletic applications and contains no latex or rubber. And along its impressive durability, the smooth matte finish also gives it a premium feel and look.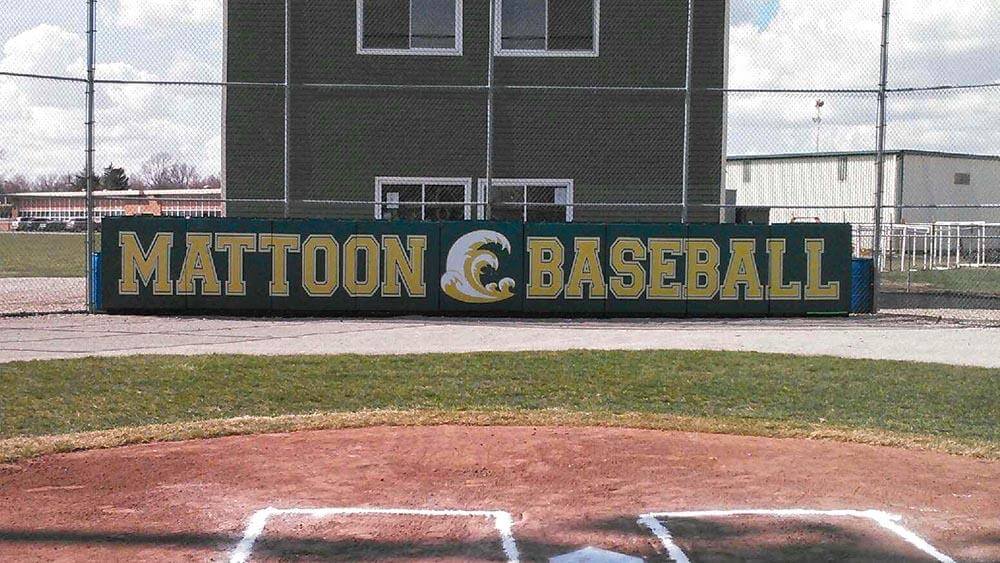 Logo your padding with outfield numbers, team mascots, school names or just about anything. Our Direct-Bond logo process is perfect for one, two or three color logos. We can also logo padding with full-color high-resolution graphics.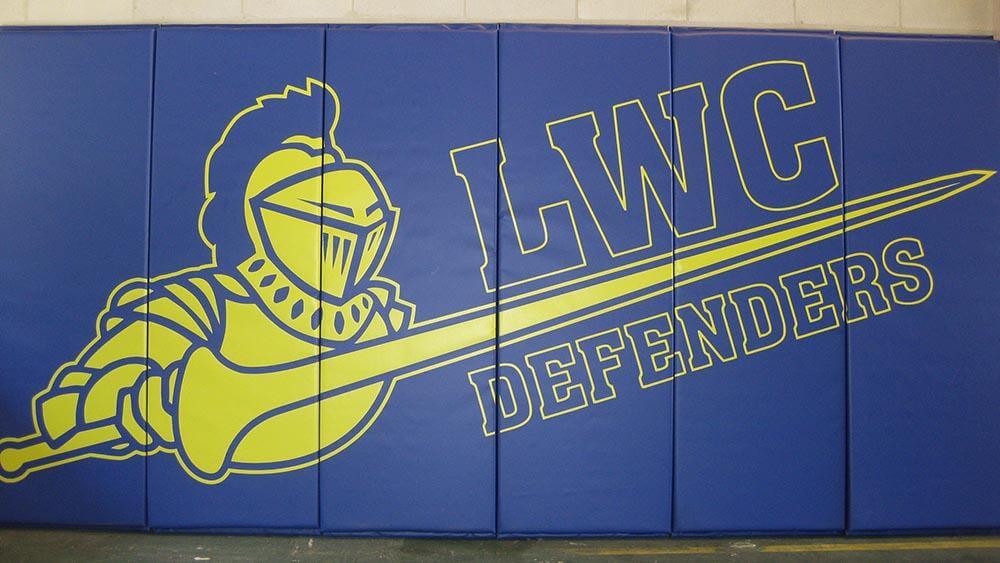 2", 3" and 4" padding with a wood back and 18.5 oz vinyl.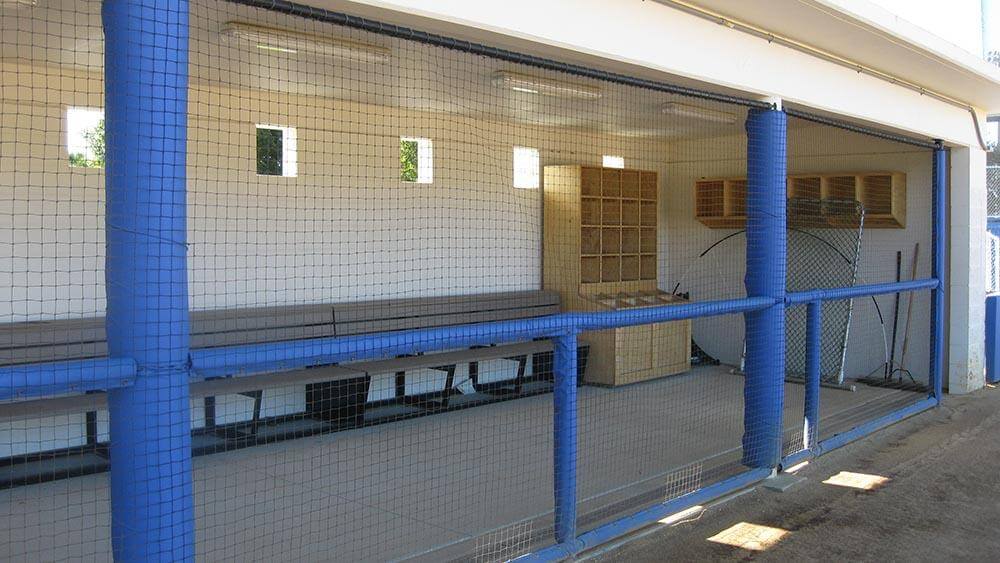 2" or 3" padding with grommet lips on both sides so the pad can be easily laced around a pole or rail.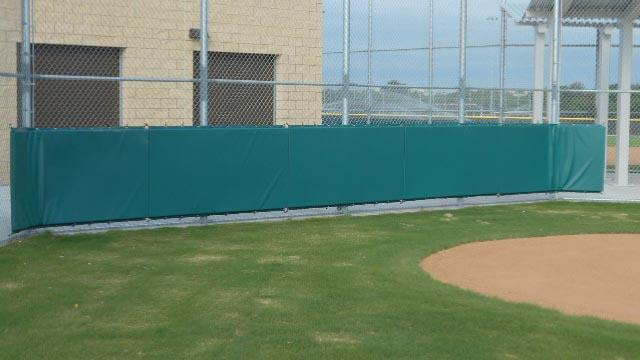 2", 3" and 4" padding. High impact foam completely encased in 18.5 oz vinyl with grommet lips on top and bottom of the pad for attachment. Velcro or middle grommet lip also available.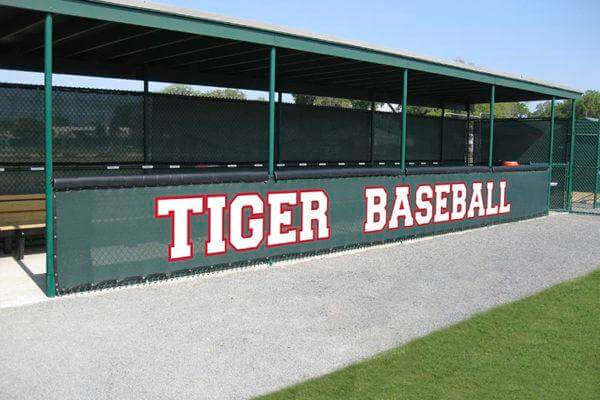 Economical way to pad your fence top rail and and dugout rails.
Custom fit and look without a custom price
Tubular foam in 6' lengths, sized to fit the fence top rail or dugout rail
18 oz. UV treated vinyl cover in a variety of colors (with grommets)
Get your Athletic Padding quote today