Custom Fence Privacy Screen
Experience. Quality. Service... Always.
High-quality Fence Privacy Screen
Ball Fabrics has more than 35 years leading the fence screen industry. We have developed an outstanding collection of high-quality windscreens and fence privacy screens for every application, featuring a variety of visual blockages ranging from 80% to 98% opacity, available in a wide range of heights and colors.
Our fence privacy screen highlights products that endure the elements and are built to last. Whatever the application – Construction Sites, Industrial or Office Complexes, Parks, utility fence enclosures, temporary fences, construction site events, or any fence you need to cover including chain link and ornamental fences. We offer fence screens that meet many different needs, from enhanced aesthetics to increased privacy.
Whether you want to hide, enhance, or both, our trained customer support team will guide you through the selection process to identify the perfect product for your specific application because all windscreens are not created equal. We will then work with you to ensure the product fits correctly for a beautiful custom-finished look.
Ask about our state-of-the-art in-house print department that can add graphics to any of your windscreen projects. We do all our printing in-house and won't sub out your custom graphics work. We also offer an additional UV coating that will prolong the life of your investment and ensure your colors remain clear and bright as long as possible.
Ball Fabrics' fence screens come in various colors and heights with custom sizes manufactured to fit your job. We take pride in our quality workmanship and will custom build your windscreen and privacy screen with the following:
Strong & durable reinforced hems
Bonded UV-protected thread
Brass grommets spaced every 12″
Triple grommeted corners
The best warranties in the industry
Over 30 years of experience manufacturing the best fence privacy screens in the industry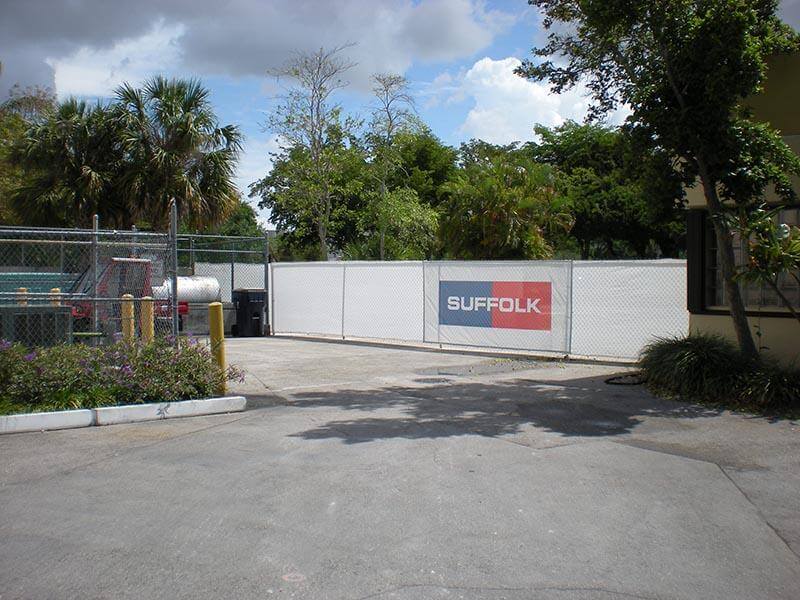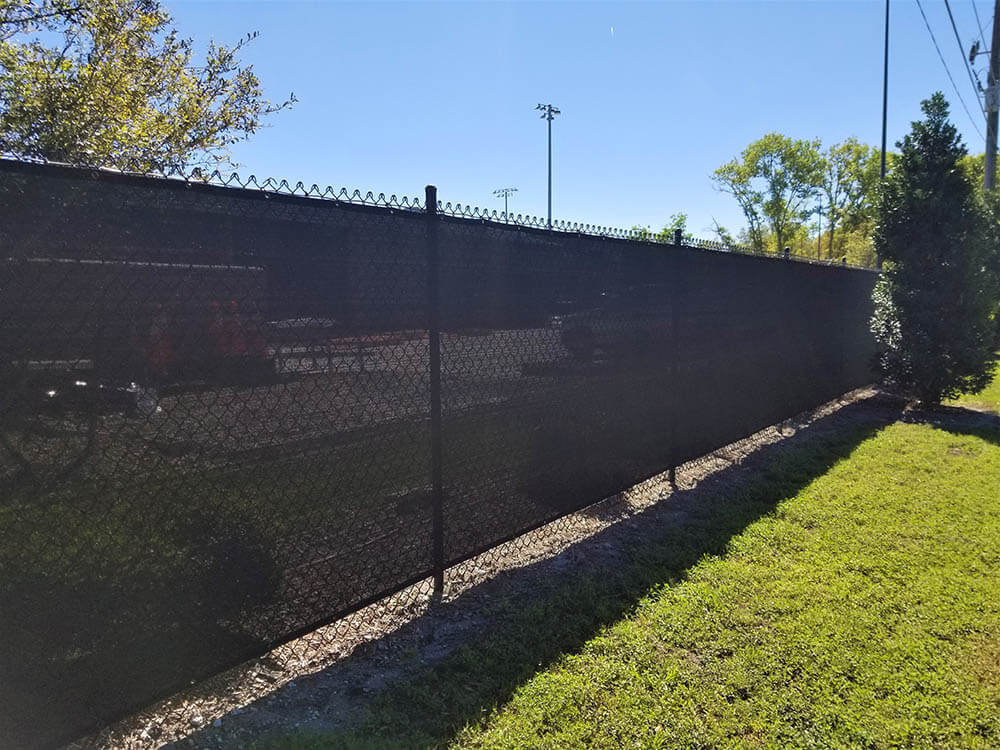 Frequently Asked Questions
Fence Privacy Screens transform your fence into private spaces and protect it from wind and debris. Fence Privacy Screens can be used on all fence styles, including chain-link fences, ornamental fences, etc. Use them to create an entirely different look and feel for your facility/project.
Installing a fence privacy screen is simple. It can be done with Tie-wraps (recommended) or hog-rings. Start at the top corner and loop an attachment tie through the grommets in the screen. Continue this around all the edges, ensuring a fastener is on every grommet until the screen is fully installed. (Need more direction? Visit our installation guide.)


Transforming an existing chain-link fence into a privacy fence is manageable using fence privacy screens. They come in many different color options and can be custom-sized to fit any existing fence, with visual block options ranging from 80% up to 90%
Our Custom Fence Privacy Screen Products
Get a quote for Custom Fence Privacy Screen products