Privacy Plus by Ball Fabrics
This windscreen fits your need for utmost privacy. It also has all the qualities of our PrivaScreen® 90, with added density to increase the visual blockage.
If you're looking for privacy, then Privacy Plus is the answer. 98% opacity constructed with knitted polyethylene offers excellent privacy with phenomenal weathering characteristics. Privacy Plus is a great alternative to closed mesh polypropylene, since, unlike woven polypropylene fabrics, it will not continue to unravel if it's torn.
Extra privacy.
Knitted polyethylene with 98% opacity.
Superior UV resistance for longevity and durability.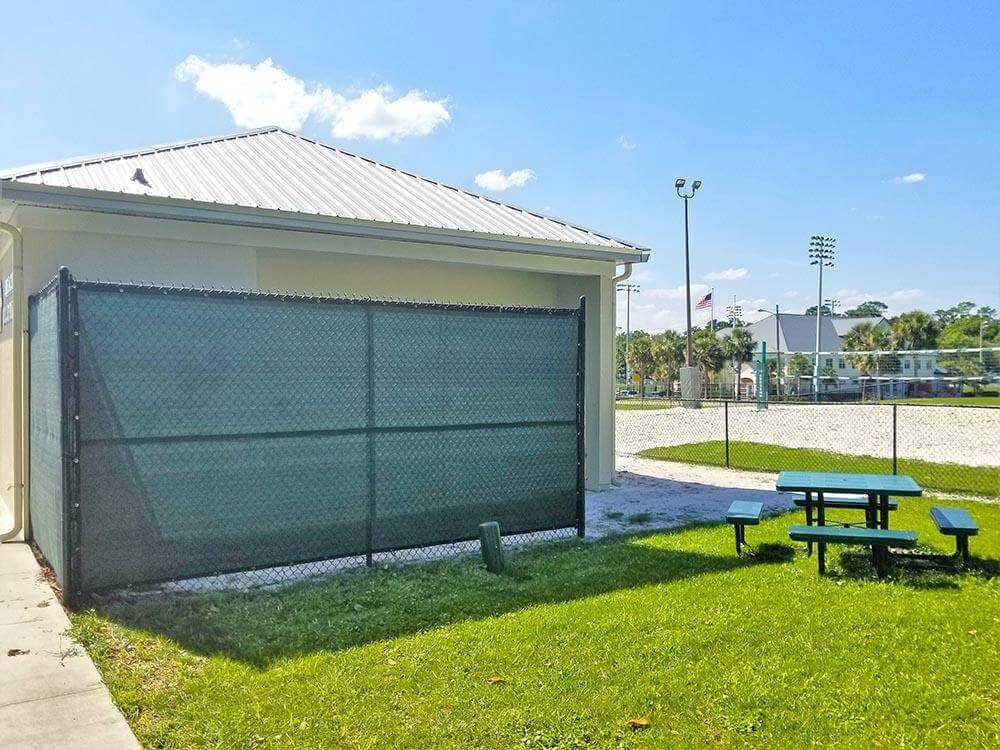 Material: High Density Knitted Polyethylene
Density/Opacity: 98%
Standard Heights: 5'8″ and 7'8″
Weight: 8.5 oz/sq-yd
Hems: 3-ply reinforced with a polypropylene binding
Grommets: #2 brass grommets every 12" triple grommeted corners
Warranty: 4 Years
Get your Privacy Plus quote today