How to
Measure
for Privacy Screen
Pad (preferably with a grid)
Pencil/Pen
100′ or 300′ tape measure
25′ tape measure (for height)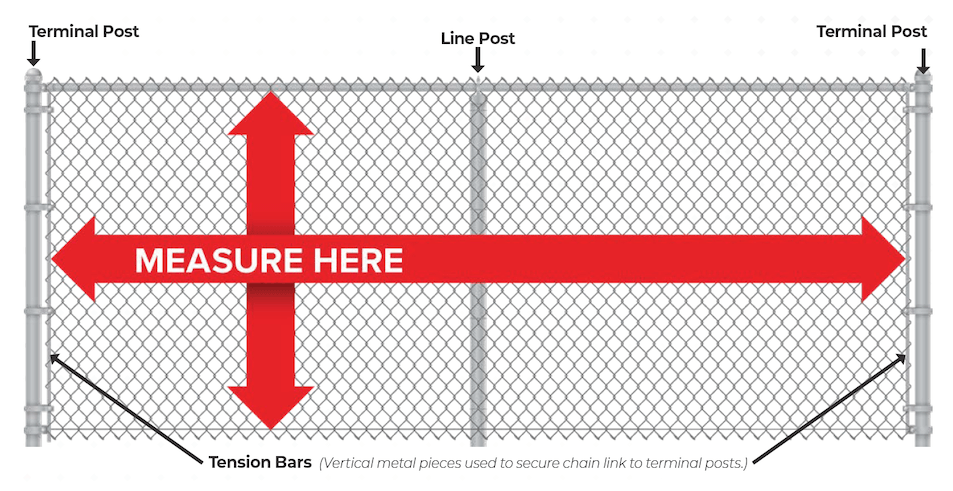 STEP 1
Draw layout of the site and include a landmark. Example: NW corner or starting at build etc. 
STEP 2
Measure height of fence and notate on layout. Check height in multiple locations and use lowest height measurement. 
STEP 3

 
Measure each section of fence from outside tension bar to outside tension bar.
IMPORTANT: for sections under 20' deduct 2" from measurement; for sections over 20' deduct 3" 
and add this measurement. Each panel should not exceed 50'; round down to nearest half inch as needed. 
STEP 4
Repeat same process for measuring gates. Check the height and measure outside tension bar to outside tension bar and deduct 2" 
STEP 5
Assign each section a unique number on diagram; Your panels will be labeled with these numbers for easy identification. (Optional but recommended) 
 * When placing order or getting a quote, discuss fence height and appropriate screen height with customer service.
Notate any height changes.