#42 Netting Specifications
1 ¾" Square Mesh. UV Treated Black Nylon. High impact netting for college and professional backstops and batting cages.
Specifically designed to stop balls in their tracks, protecting the surrounding area and spectators from any potential damage from the ball in action. Suitable for indoor and outdoor usage.
Fiber: 100% UV Treated Nylon
Color: Black
Construction: Knotted 1 3/4″ Square Mesh
Break Test: 375 LBS
Burst Test: 505 LBS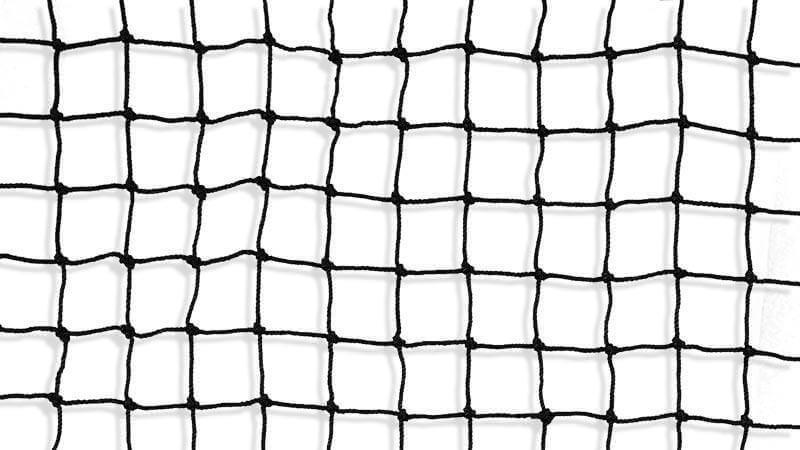 Get your #42 Netting quote today