EXPERIENCE. QUALITY. SERVICE... ALWAYS.
Complete solutions for site branding and screens.
With more than 30 years as an industry leader, we know how to meet your needs for construction site branding and screens. So, we make your job site look good in the process. We carry not only an extensive line of tough, durable fence screens, we also offer cutting-edge printing and graphics technologies to brand your site and promote the project. Moreover, we believe your construction site should say a lot about you.
We value our hard-earned reputation for construction site branding and screens :
Superior personal service – We still answer our phones. So, you will never get a recording or computer voice during business hours.
Experienced product representatives – Our trained staff know the answers you need.
Top-quality manufacturing – Quality thread. Double hemmed. Grommets every 12". So, no detail has been overlooked.
Exceptional variety – Every screen has different attributes. So, we carry a broad selection of windscreen and privacy screen and will help determine the one that best fits your purpose.
Longevity – We are industry experts, with more than 30 years of experience designing, developing, and manufacturing the industry's most durable and attractive products.
In-House Printing and Graphics – We won't outsource your job. So, we custom print banners, murals, ads, promotions, building wraps…pretty much anything you can imagine. We make your job site fence work hard for you.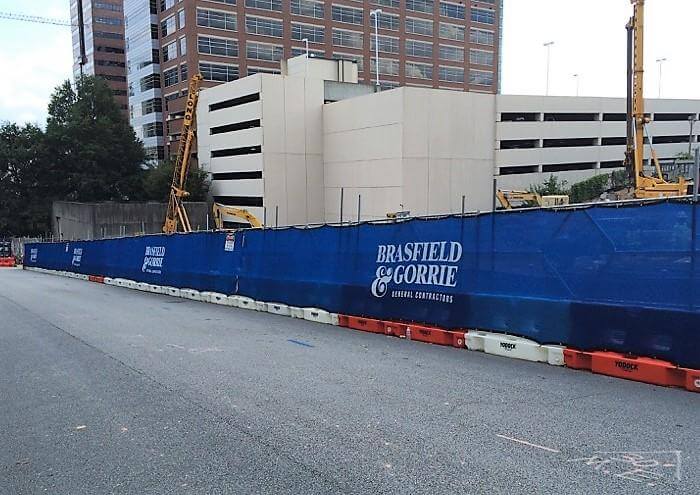 Get a quote on Construction products
Our Construction Products