#18 Plateena Netting Specifications
Uses: Baseball Backstop Netting & Barrier / Safety Netting. Material: PLATEENA – Ultra high molecular weight polyethylene (UHMPE) (DSM's Dyneema™ Fibers used).
Mesh Size: 1 3/4″ square (3-1/2" stretch mesh)
Mesh Design: Twisted double knot for additional knot tightness and mesh stability (unique feature of GWRL Plateena)
Color: Black – solution dyed yarn for better color stability & UV resistance, special external PU
treatment given to the Netting.
Weight: 1.7 LBS. PER 100 SQFT.
Knot Breaking Strength: 385*LBS as per ISO:1805 std.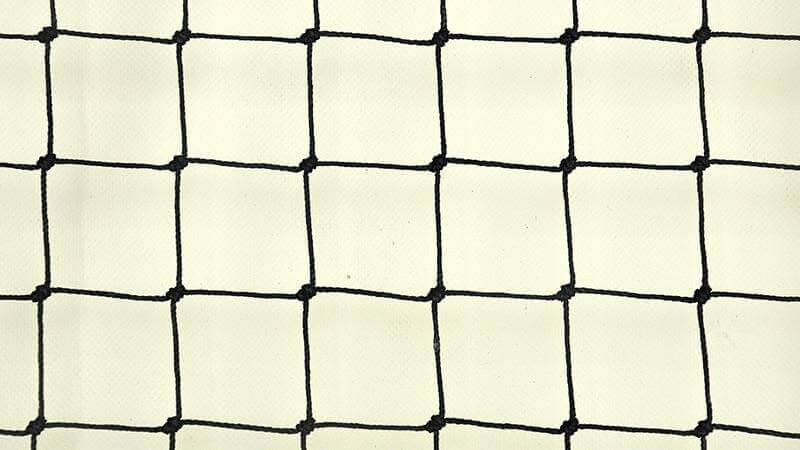 Get your #18 Plateena Netting quote today