Shade Tops by Ball Fabrics
With decades of experience, we are the stand-alone experts in the Shade Top Replacements field. We know how to make your shade top fit right so it looks great and performs with maximum longevity. The better the fit, the tighter your fabric the longer your shade top will last. Our experts know this, so they pattern every top to custom fit your structure and assist you at getting your tops to fit as tight as possible at installation.
Heaviest, most strategically reinforced corners in the industry.
Lifetime UV thread.
Stainless Steel Cable and hardware.
Loose tops don't last, so every top is custom fabricated to fit right for maximum tautness.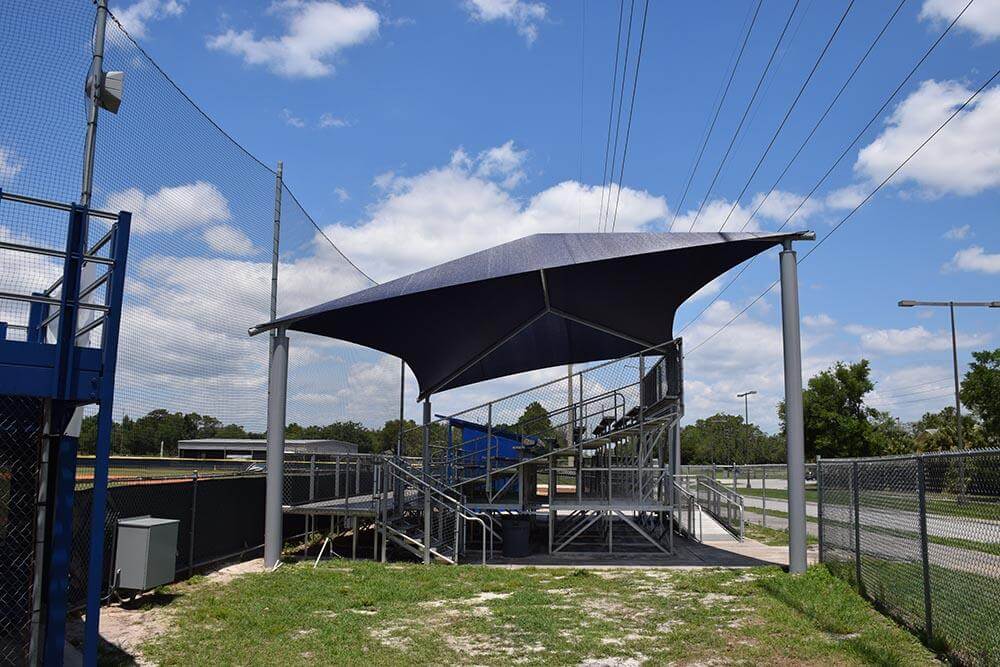 Material: UV Stabilized HDPE
Construction: Monofilament & Tape Lock-Stitch Knitted
Weight: 10.5 oz/sq-yd (ASTM-D3776)
Density: 95%
Warranty: 10 Years
Get your Shade Tops quote today